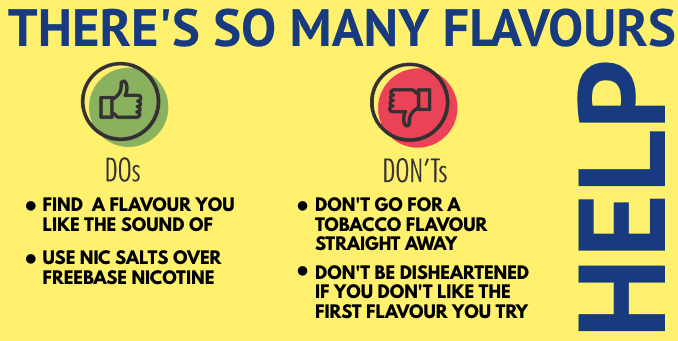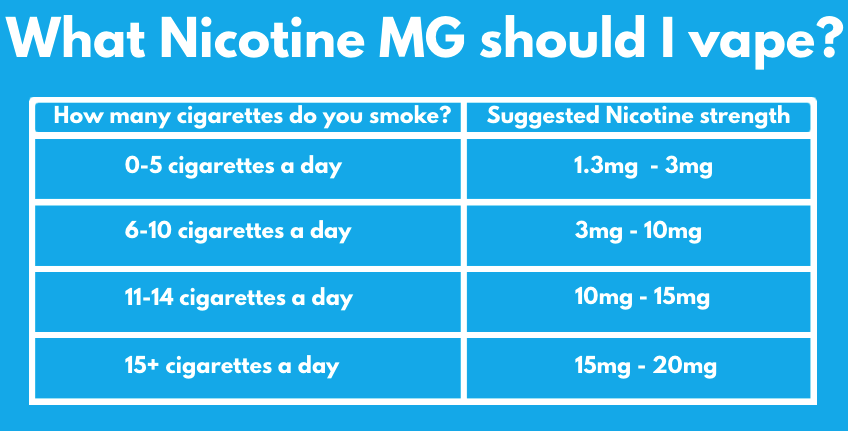 Quitting smoking can be tough, and thats why we're here to help. If you're thinking about vaping to help you quit smoking, there is an abundance of information on the internet which can quite frankly be pretty difficult to understand. That's why we've condensed this into:
3 Simple Steps to Starting Vaping 
1.
Choose a small, easy to kit. Some of our favourites include: Aspire Flexus Q Pod Kit,  Uwell Caliburn A2 , Uwell Caliburn G2 , Smok Novo 2S, OXVA Xlim SE and the Elf Bar Mate. Performance wise they are all very similar, so go for something you like the look of and could see yourself comfortable with.
2. 
Choose a nic salt that is the right nicotine strength for you (look at the image above if you are unsure).
3.
Find a flavour that you like the sound of away from Tobacco. You will be more likely to quit smoking for good if you find a flavour you enjoy away from regular tobacco etc. Some of our most popular Nic Salts include: