Say hello to SMOK's new version of the original Infinix line. The Smok Nfix Pod system is a new, smarter starter kit that keeps the simplicity of the Infinix and Infinix 2. The Nfix is the perfect starter kit for anybody looking to make the switch from smoking to vaping.
A stylish design, refillable magnetic pod system and fast charging makes the Nfix an ideal choice for first time vapers. It's small design makes it pocket sized and portable which is perfect for vapers who want to be a little more discreet with their vaping.
It is powered by a 700mAh built-in battery with max 25W output, and comes standard with two dual-coil 0.8Ω MTL pods, designed to deliver the best flavour for a MTL vaping style. Another notable upgrade is the 0.69 inch OLED screen that allows you to see wattage output and coil resistance.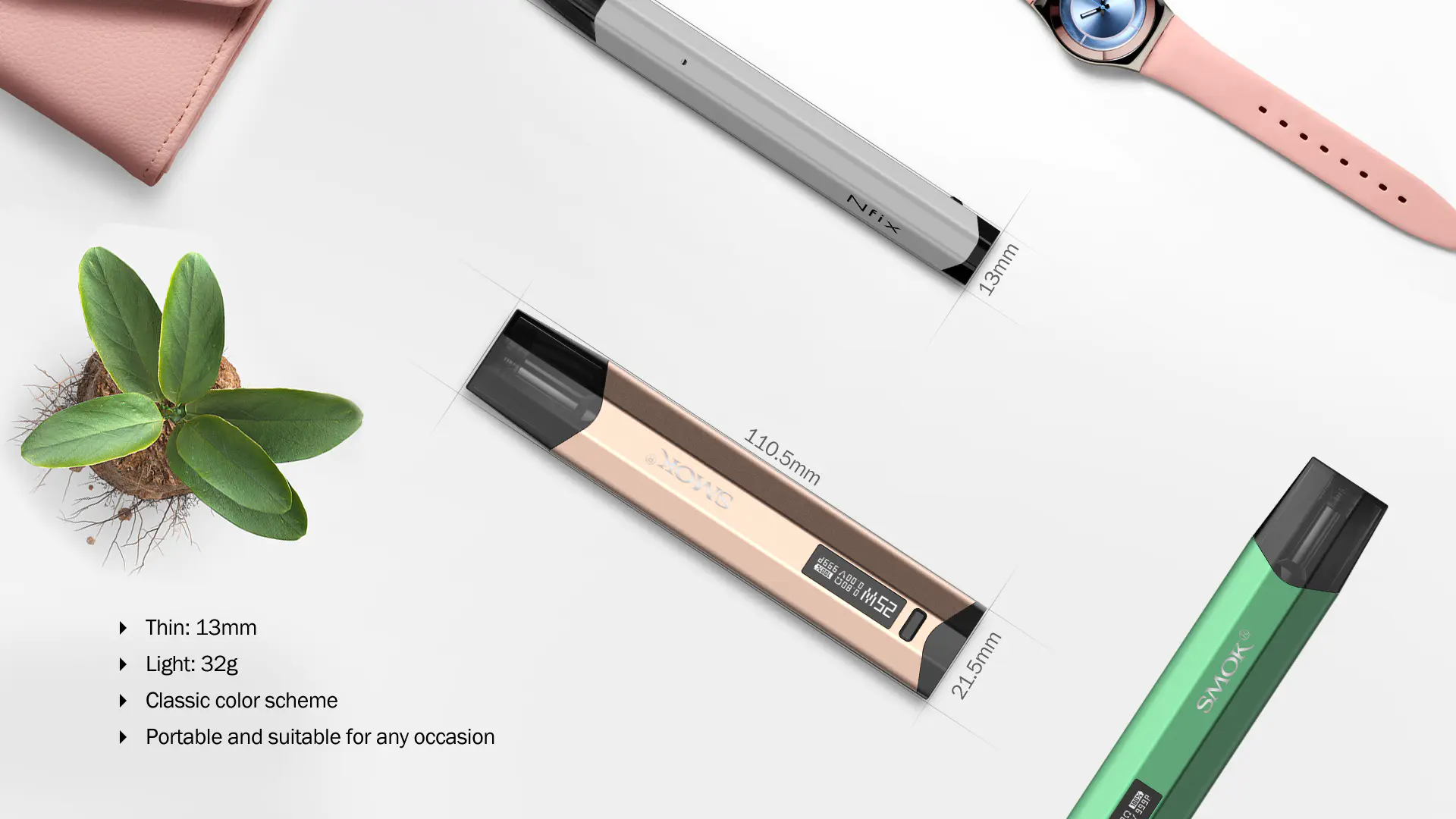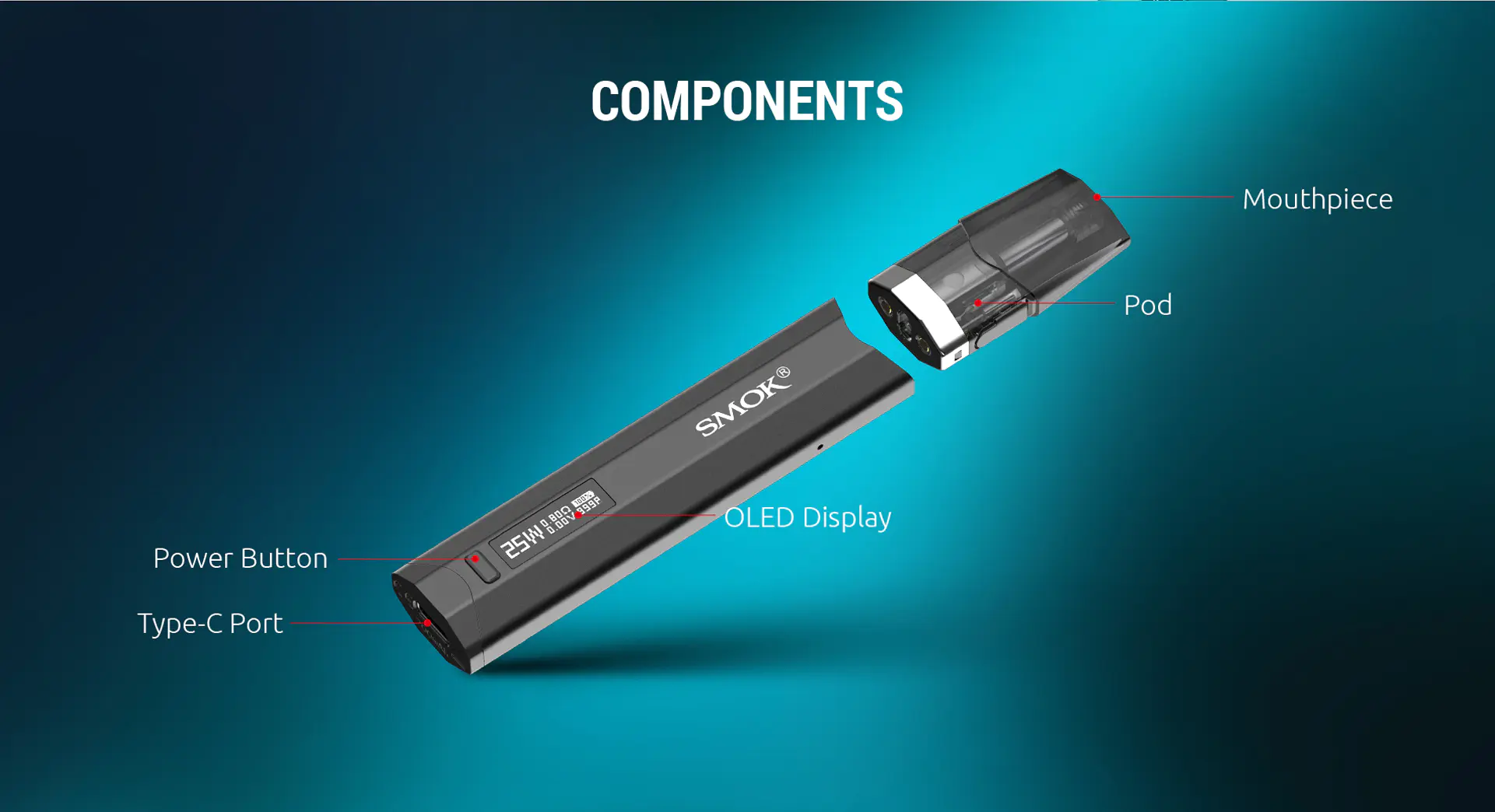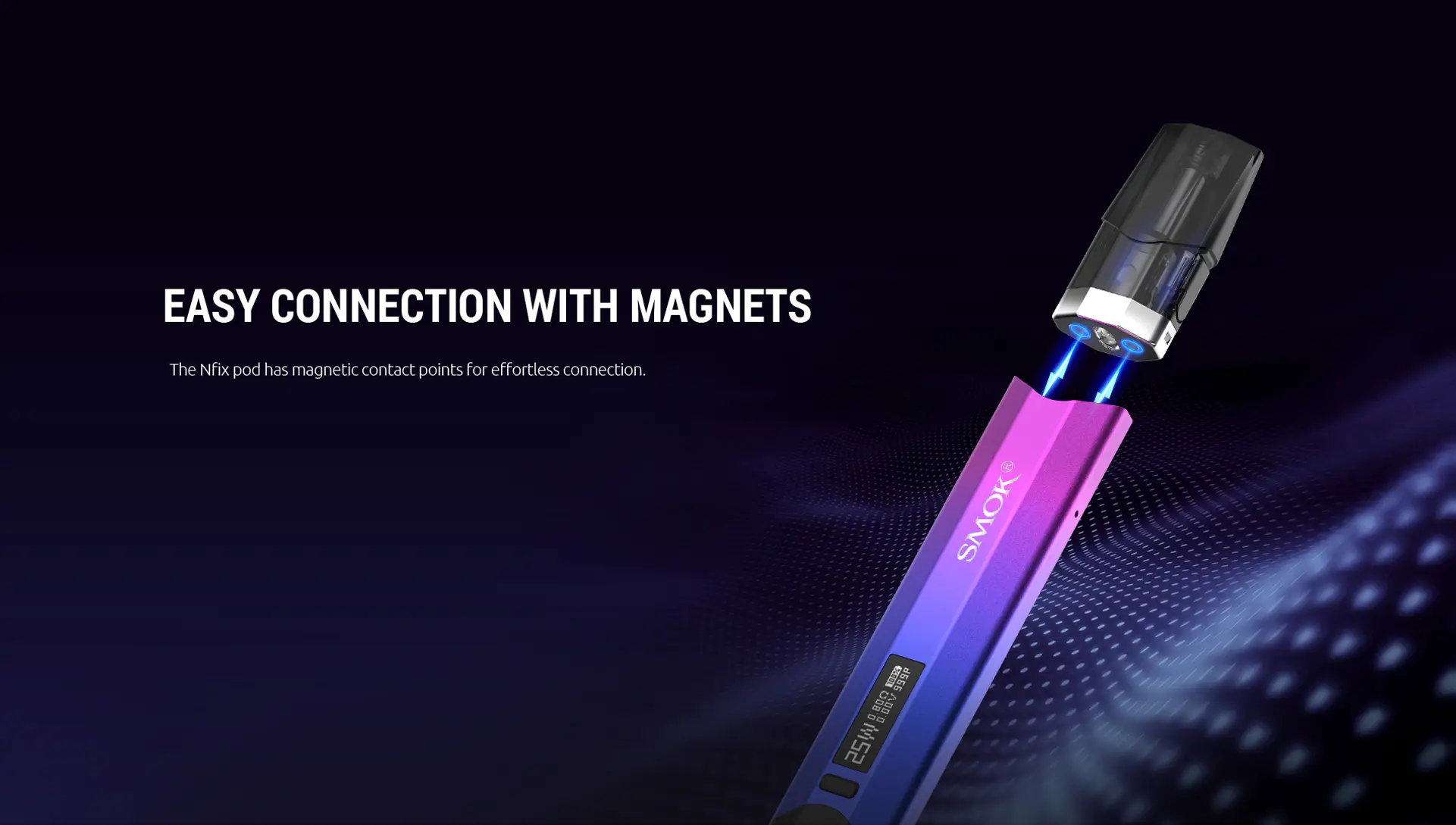 How Do I Refill the Nfix?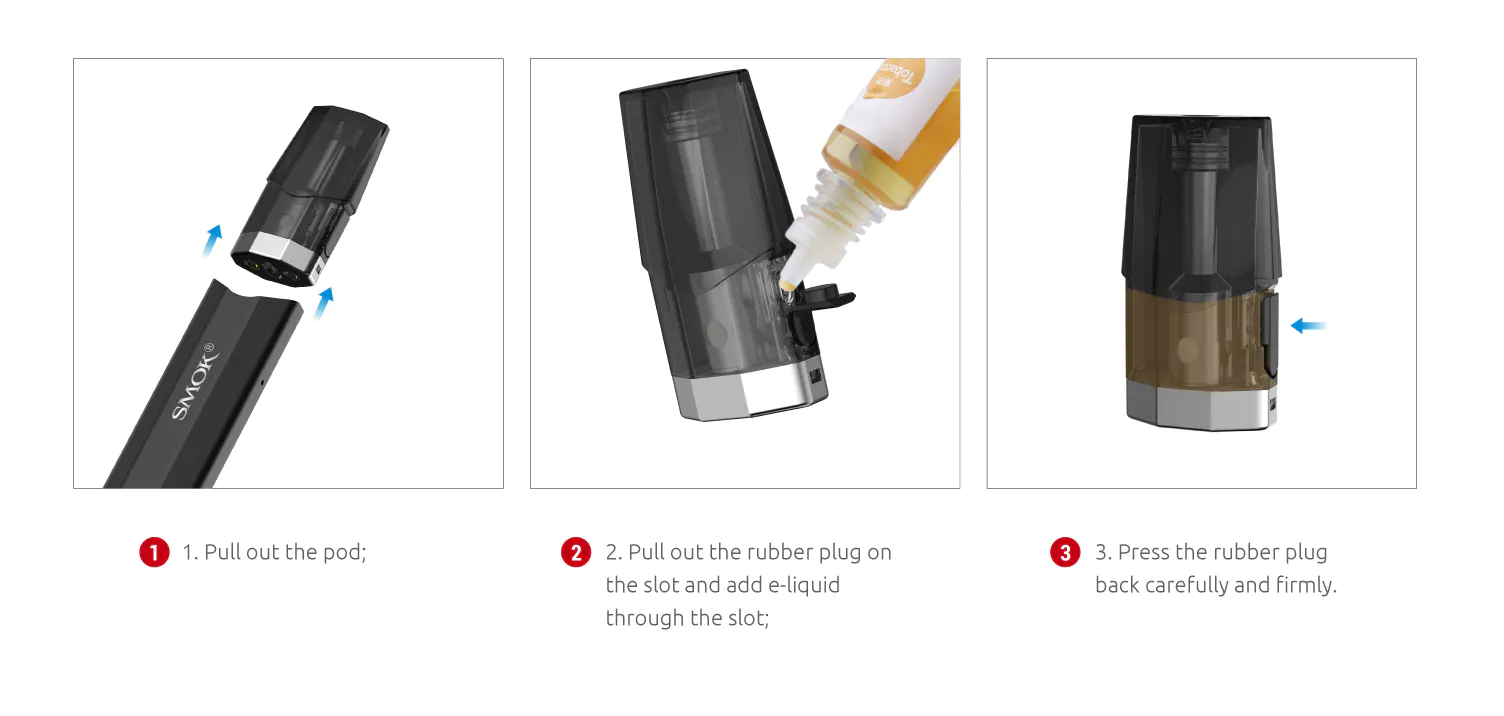 All you need to know:
Specifications:
– Size: 110.5 x 21.5 x 13mm
– Pod Capacity: 2ml
– Battery Capacity: 700mAh
– Resistance Range: 0.6Ω-3.0Ω
– Power Range: 1W-25W
– Standby Current: <50uA
– Input Voltage: 3.3V-4.2V
– Output Voltage: 0.5V-4.0V
– Charging Voltage: 5V±0.2V
– Charging Current: Max 0.68A
– Super lightweight and portable
– 700mAh battery with adjustable 25W wattage
– Type-C charging port
– Side refill with built-in coil
Box Comes With:
– 1 x Nfix Device (700mAh)
– 2 x Nfix DC 0.8Ω MTL Pods (2ml)
– 1 x Type-C Cable
– 1 x User Manual