Introducing the all New Smok Nord 4 pod mod vape kit. The Smok Nord has been a popular kit amongst new vapers and experienced vapers like for years. Smok have now upgraded this with the Nord 4.
Simple to use, and a compact little kit, the Nord 4 is perfect for somebody completely new to vaping. It has a 2ml e-liquid capacity and replacement pods that cater for both mouth-to-lung and direct-to-lung vaping. The Nord 4 also allows you to control the amount of vapour you consume with an adjustable airflow system, altered by simply spinning air inlet ring.
The Nord 4 has a built-in, 2000mAh battery that is rechargeable with  micro-usb charging. The 200mAh battery makes the Nord 4 the most powerful in the series and capable of an 80W output.
All you need to know: 
Specifications:
Size: 33.7 x 24.4 x 104.9mm
Coil Resistance Range: 0.15ohm-2.5ohm
Capacity: 2ml
Output Voltage: 0.5V-4.0V
Charging voltage: 5V±0.2V
Output Wattage: 5W-80W
Charging Current: 1.1A(Max)
Battery Capacity: 2000mAh
Overcharge voltage: 4.3V±0.05V
Standby Current: < 50uA
Over discharge voltage: 2.4V±0.05V
lnput voltage: 3.3V-4.2V
Overcharge Current: 2A±0.6A
Compatible Coils: 
Box Contains: 
1 x Nord 4 Device (2000mAh)
1 x Nord 4 RPM 2 Pod (RPM 2 Mesh 0.16ohm Coil Pre-installed)(2ml)
1 x Nord 4 RPM Pod (RPM Mesh 0.4ohm Coil Pre-installed)(2ml)
1 x Type-C Cable
1 x User Manual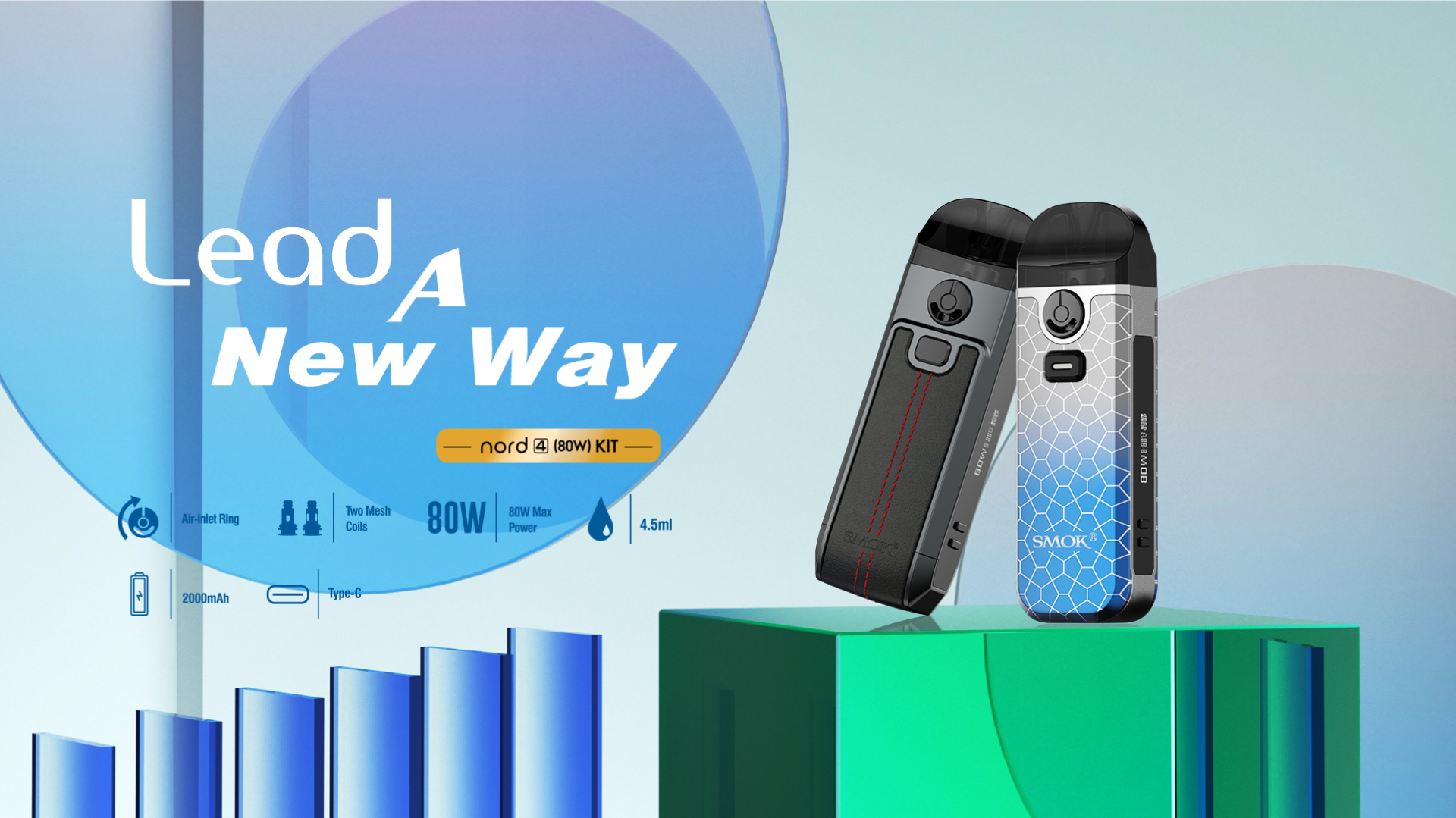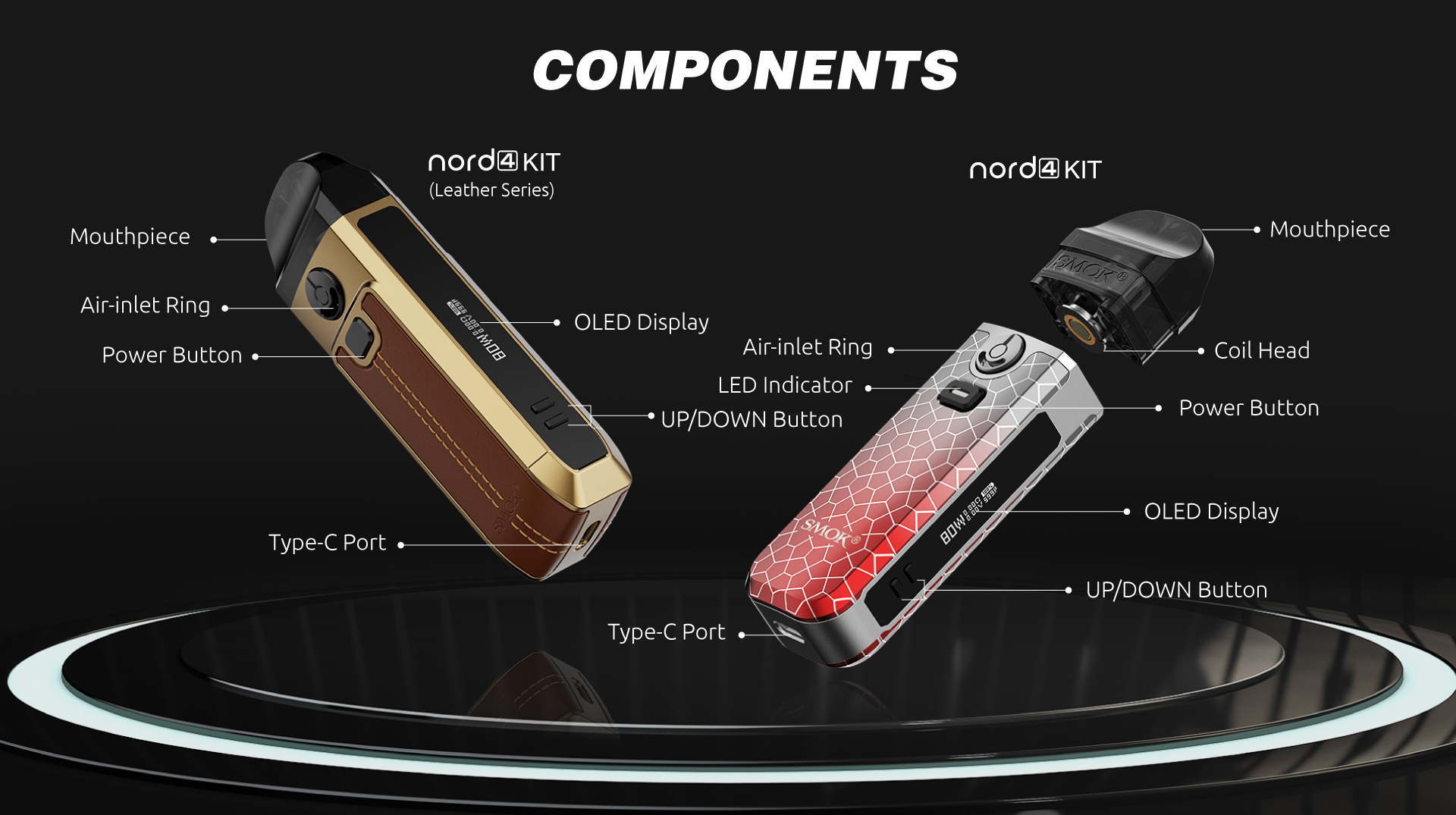 How to Refill the Smok Nord 4 Kit