The SMOK RPM40 Pod Mod Kit is a special compact vape device that aims to combine the advantages of both pod devices and box mods. This kit comes with a larger 1500mAh battery, delivers a power of up to 40W watts, and comes with the new RPM mesh 0.40 ohm coil.
The design of the SMOK RPM40 is portable and sleek, shaped like a cuboid, featuring a wider mouthpiece that allows for more air inhalation and bigger cloud production. The RPM40 also features the new IQ-R chipset, which allows for instant firing and shorter charging time.
Featuring a 0.96-inch TFT colour screen, the RPM40 displays all the important information such as wattage, resistance, voltage, screen colour, puff number and battery level, at a single glance. The wattage can be adjusted by pressing the two up/down buttons on the front of the device.
With its fast-charge USB port at the bottom of the device, the RPM40 can charge to 75% in just 2 hours. This will provide you plenty of vaping time, so you can rest assured knowing it won't let you down.
To get the most out of this vape device, we advise that you use it with a quality Nic Salt e-liquid. You can browse your full range of Nic Salt liquids by clicking here.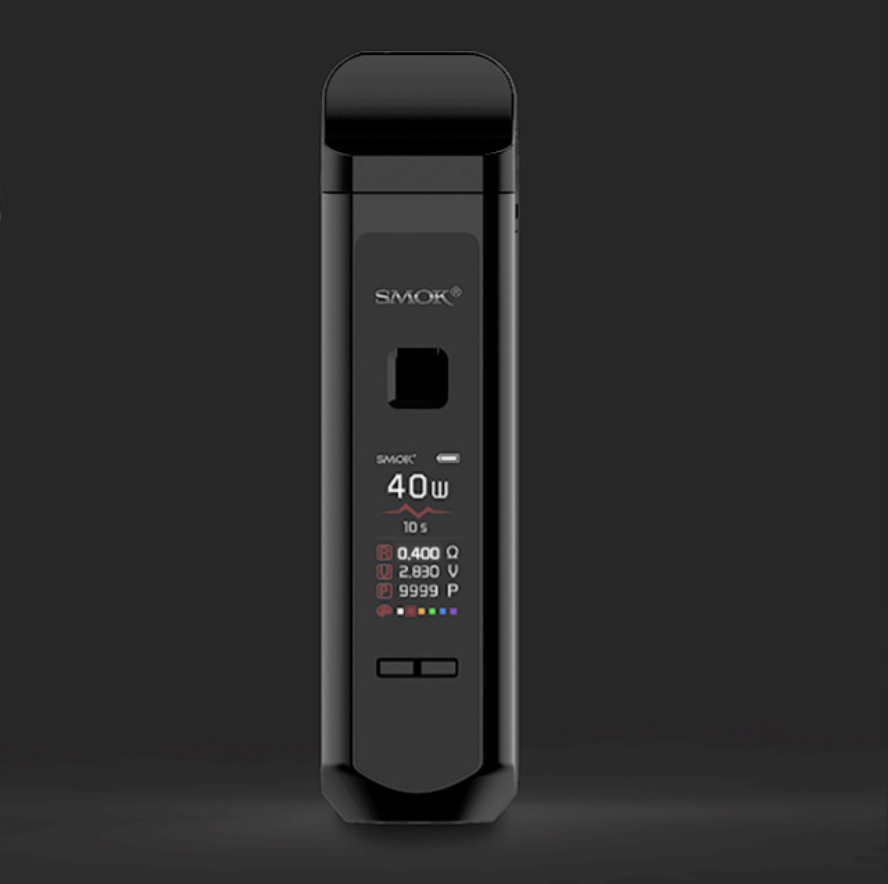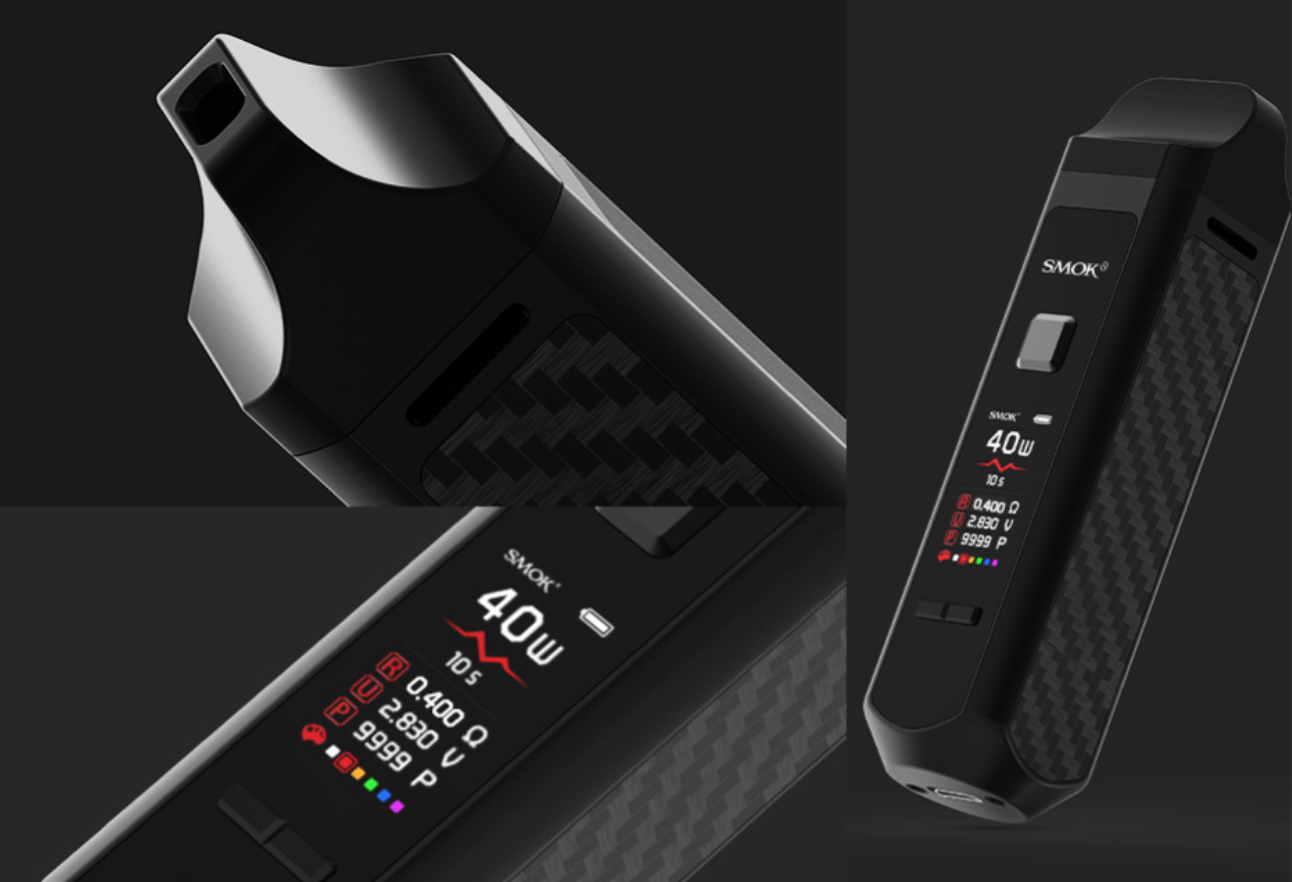 All You Need To Know: 
Size: 99 x 25 x 25 (mm)
Weight: 99g
Battery capacity: 1500mAh
Output Wattage: 1W – 40W
Output voltage: 0.5V – 4.1V
Input voltages: 3.3V – 4.2V
Resistance range: 0.2 ohm – 2.5 ohm
Charging voltage: 5V
Charging current: 1A (Max)
Standby current: <140uA
E-liquid capacity: 2ml
What's In The Box?
1 x SMOK RPM40 Device(1500mah)
1 x SMOK RPM Standard Pod (RPM Mesh 0.4ohm Coil Pre-installed)
1 x SMOK RPM Nord Pod (Nord DC 0.6ohm Coil Pre-installed)
1 x USB Cable
1 x User Manual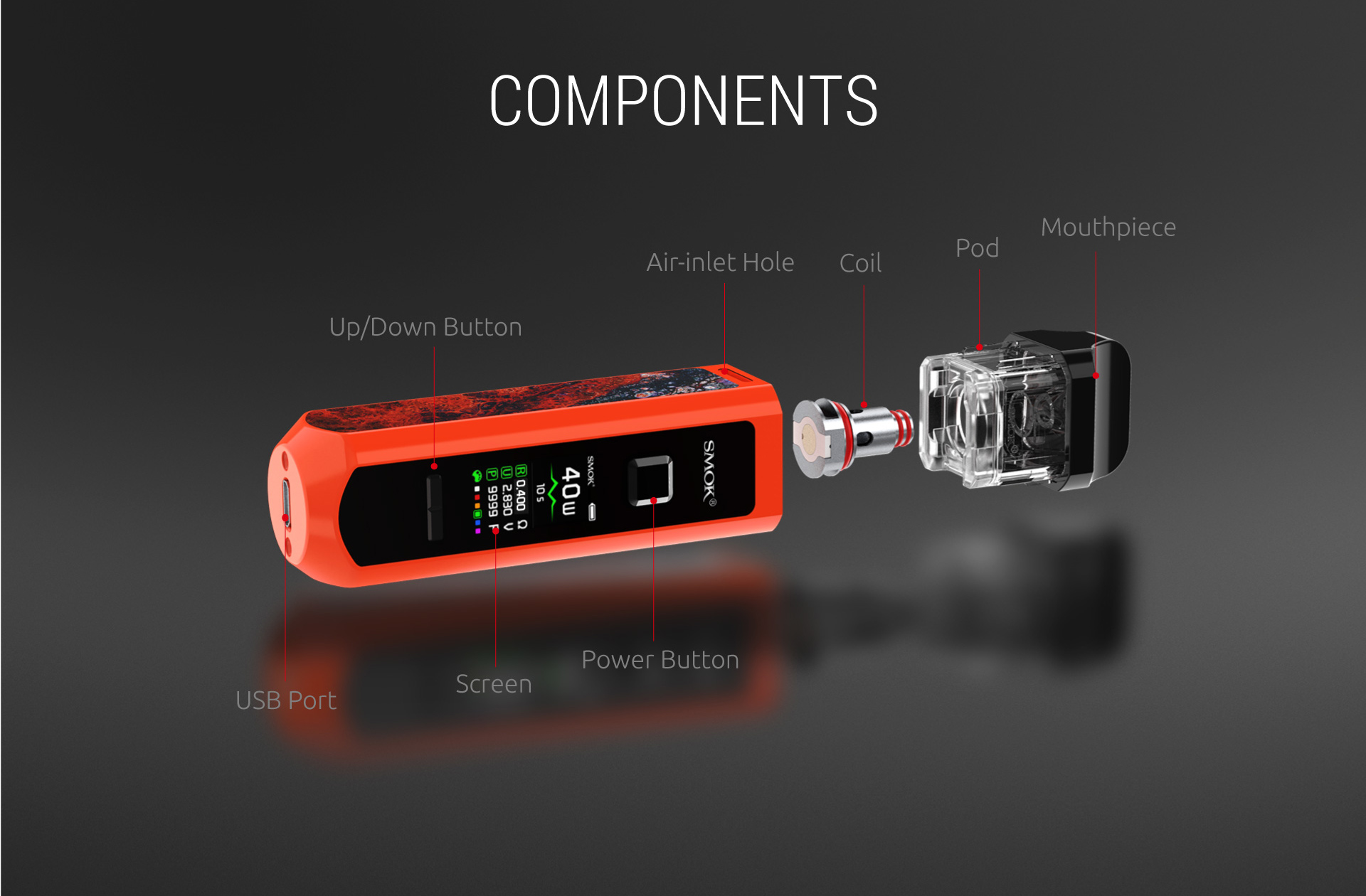 What Coils & Pods do I need for the RPM40?
To see the coils you need for this pod mod kit, click here.
For replacement pods to fill with your favourite e-liquid, click here.
_______________________________________________________
Need help with anything vape related or have a question about our products? Click the button in the bottom-right corner to chat with one of our UK-based vape experts and get real-time advice by speaking to an actual human.
_______________________________________________________