The Wismec R40 Pod Mod kit is the latest addition to the Wismec family. A sleek, grilled panel design puts the R40 leaps and bounds above other kits on design alone. Performance wise, it offers a 40W max output and a 1700mAh internal battery, so no need for spare batteries. It comes equipped with a 0.96 OLED display screen that intelligently adapts wattage to the coil fitted.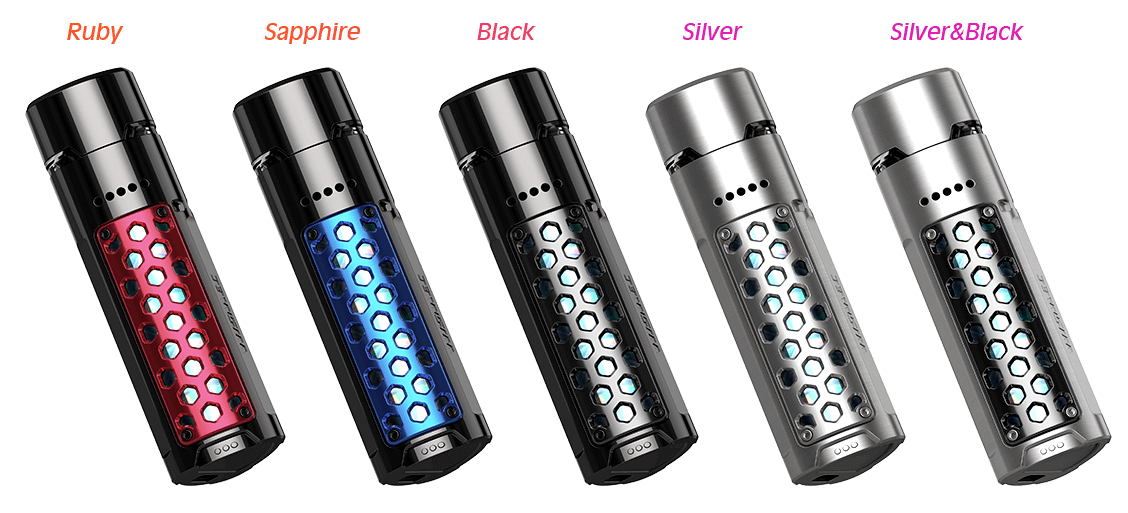 Smart Display…
When the coil/pod is connected, the R40 will automatically detect which coil is being used, and adapt the wattage accordingly, stopping your coils burning out before their lifespan and ensuring best flavour at all times.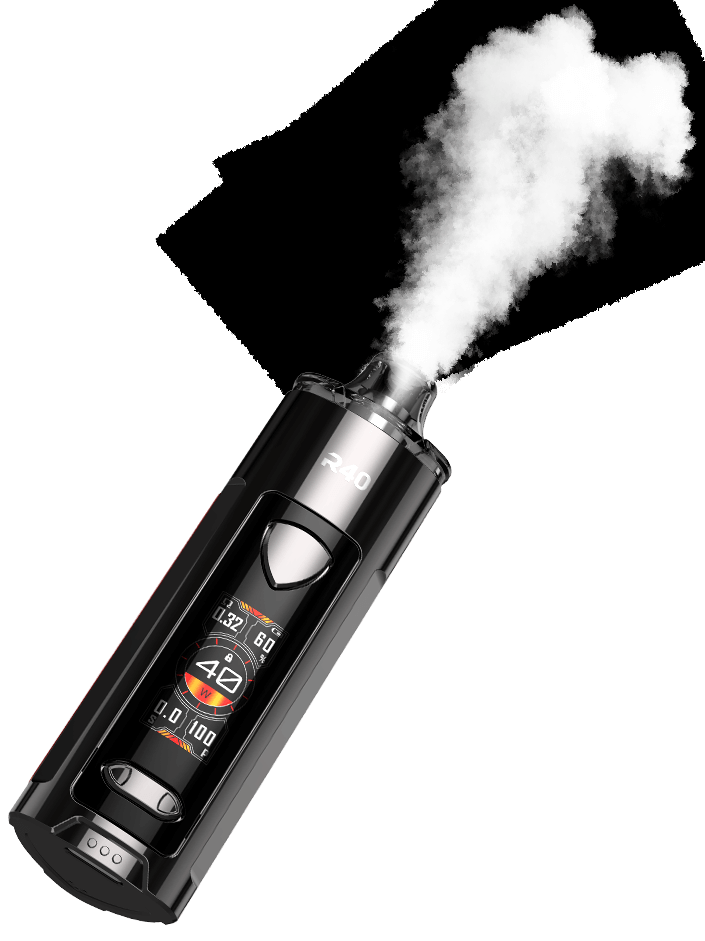 Pod/Tank Customisation…
A 510 adapter means you can take this simplistic pod system from just refillable pods, to a full blown tank kit, allowing almost full customisability.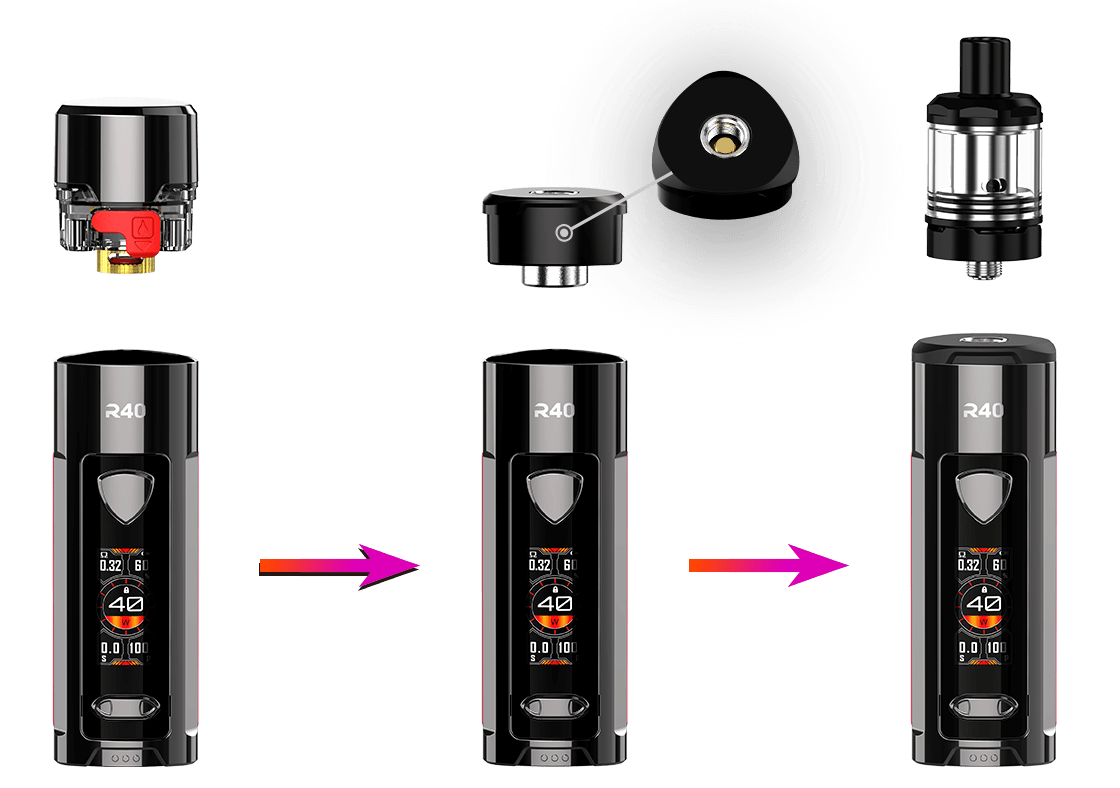 All you need to know: 
Specifications:
– Size: 96*27.4*27.4mm
– Maximum Output Wattage: 40W
– Cartridge Capacity: 2ml
– Battery: Internal 1700mAh
-Charging : 5V/2A
– Display: 0.96inch OLED screen
– Material: Zinc Alloy+ PCTG
– Compatible Coils:
– WV-M 0.3ohm Coil/
– WV 1.20hm Coil/
– WV01 Single 0.8ohm Coil
Box Contains: 
– 1 x R40 Battery
– 1 x R40 Cartridge (2ml)
– 1 x WV-M 0.2ohm Coil
– 1 x WV01 Single 0.8ohm Coil
– 1 x USB-C Lanyard
– 1 x Quick Start Guide
– 1 x User Manual
– 1 x Warranty Card
Buy Coils below – they'll fit this kit!