Water Resistant. Shock resistant. Durable. The GeekVape Aegis Legend is a mod designed for strength and resilience. Maybe you work on a building site, or you're an avid kayaker, either way, the GeekVape Aegis Legend can handle it.The Geekvape Aegis Legend mod is powered by two18650 batteries (get them here) and features the new AS chipset, that supports a variable wattage of up to 200W output. This chipset also provides incredible performance, maximising the power efficiency, adjusting the power output and matching the coil resistance accurately. On top of that, the chipset also includes a number of safety precautions to ensure efficient battery usage, providing valuable support for high-performance users.
All You Need To Know: 
IP67 Waterproof – Able to withstand immersion up to 30 minutes in up to 1 metre of water
Shock resistant (it is not advised to drop the mod from heights above 1 metre as to ensure its effectiveness in being waterproof)
Dustproof (IP67)
Dual 18650 Batteries (Not Included)
AS chipset to release 200w output
Micro USB charging
MeshMellow Coils
90.5mm Tall, 58.5mm wide, 30.6mm depth.
Box Contains: 
Geekvape Aegis Legend 200W Vape Mod
USB Charging Cable
User Manual
Important: Batteries are not sold with this mod for safety purposes. This mod is powered by 2 x 18650 sized batteries which can be bought here.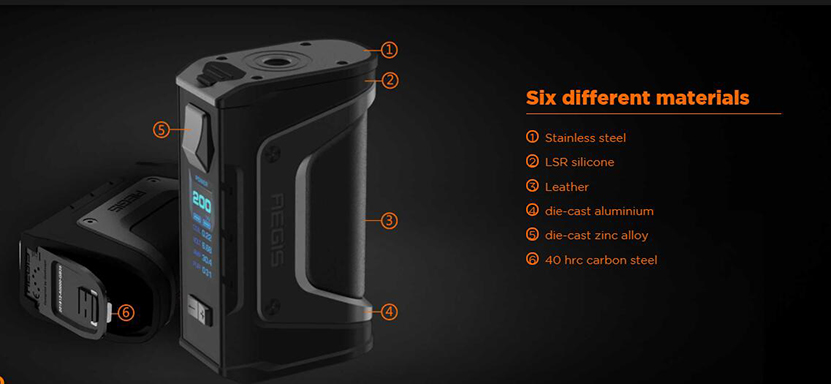 _______________________________________________________
Need help with anything vape related or have a question about our products? Click the button in the bottom-right corner to chat with one of our UK-based vape experts. Get real-time advice by speaking to an actual human!
_______________________________________________________